Play Counter Strike online
Counter Strike is one of the most popular LAN games of all time. If you call yourself a Gamer then I'm sure you would have played Counter Strike over LAN atleast once.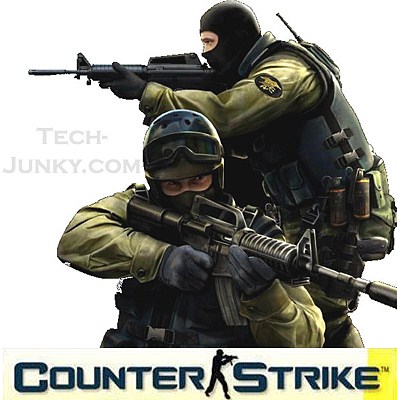 Though setting up CS over LAN is pretty simple, playing Counter Strike online seems difficult or impossible at first. If you wish to Play CS online then you'll be pleased to know that by the end of this post you'll be able to do so without any hassles.
This guide to playing CS online will help you to:
– Play Counter Strike 1.6 online
– Play Counter Strike Condition Zero online
– Create a Counter Strike Server
– Play CS online for free.
In an earlier post I showed how to play LAN or Multiplayer games online. Read the detailed guide if you wish to play other games online too. In order to play CS online we'll be using a tool known as Tunngle. Download it and create a Private Network. Visit the following post for the how to: Setting up Tunngle and creating a Private Network.
Once you've set up Tunngle then more than half your work is done. Now you just need to set up CS.
Online Counter Strike :
– Whenever you're playing CS online or over LAN, one PC hosts the game and becomes the server and all other PCs join it and become clients.
Create a Counter Strike server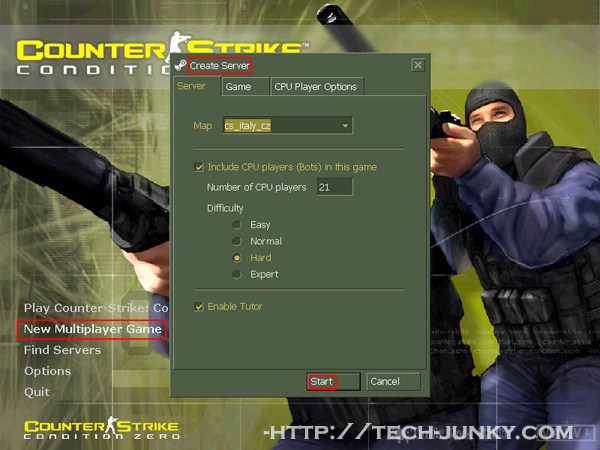 – Fire up CS and select 'New Game' for CS 1.6 or 'New Multiplayer Game' for CS Condition Zero. Select the map and the number of players you wish to play with (including CPU bots). Click on Start Game.
Note: This needs to be done only on one PC.
Joining the CS server
– Once you've created a server on one of the PC's, all the other players need to join this server. On every other PC click on 'Find Server' and you'll be shown the server you created. Join that server. If you do not see any server, click on Refresh.
If you and your friends wish to be on the same team then make sure everybody selects the same group, ie. either Terrorists or Counter-Terrorists.
Let the CS mania begin. 😀